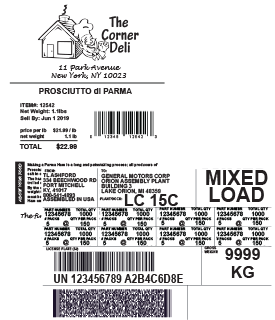 Barcode400 is the #1 Software to Design and Print Labels on IBM i
AS/400, iSeries, System i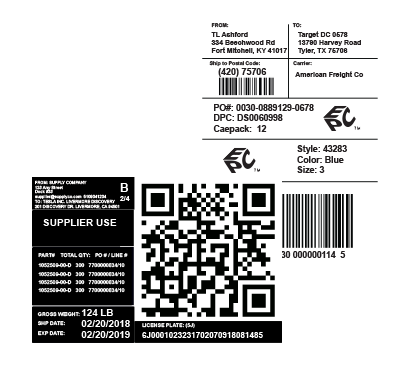 Barcode400 combines an easy-to-use Graphical Design Interface with the power, reliability and security of the IBM i. The Graphical Design Interface allows you to quickly and easily create labels using data directly from your IBM i files. You can create prompts for users to key in data at print time, use the IBM i system time and date, and create incrementing numbers such as box counts and serial numbers. Labels are automatically saved to the IBM i creating a centralized labeling architecture with the well-known reliability and security of the IBM i. Labels are printed from the IBM i and can be printed from our desktop printing application, from IBM i menus, or completely integrated with your existing ERP, WMS or in-house-written applications.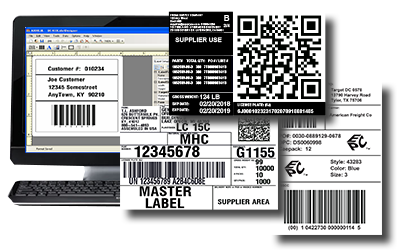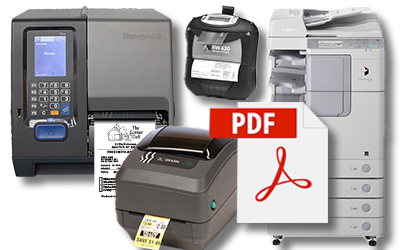 Labels are designed using our PC graphical design interface, and your labels are saved and stored to the IBM i. This means a single change to a label is immediately implemented company wide as opposed to changing multiple versions of the same label when using a distributed labeling system. This also means that when your labeling system is backed up on the IBM i, the entire labeling system is backed up and secure on likely the most reliable platform on the planet – the IBM i.
Text
Use a wide selection of printer-resident fonts, downloadable fonts and the MICR font for printing checks.
Bar Codes
Barcode400 comes with a full complement of bar codes including 2-dimensional bar codes like QR Code, PDF-417, DataMatrix and Maxicode. All of the bar codes come standard with the software.
Data
It's easy to use data from your IBM i files. Select data from your files and use the fields you need on your labels. You can also create User Prompts where users enter data at print time and create Incrementing numbers like serial numbers – 1, 2, 3, 4, 5 or box counts – 1 of 3, 2 of 3, 3 of 3.
Images
Images are imported into the Barcode400 software and can be used on any label format.
Barcode400 provides a variety of methods to print your labels – from completely interactive with absolutely No Programming, to fully automated and integrated with your existing IBM i applications.
INTERACTIVE LABEL PRINTING
The Interactive Label Printing application runs on your desktop and allows you to print your labels with No Programming. Select any label format to print. You can choose a record or records from your IBM i file, and use prompts created during label design so users can key in data that will appear on the labels. You can then select the output queue to which you want your label(s) to print.
Easy to set up. Easy to print. No Programming!
Barcode400 easily integrates with any application on the IBM i. The software has been integrated with virtually every ERP and WMS application software available on the IBM i including thousands of in-house-written applications. Use RPG/COBOL/CL/JAVA to easily integrate Barcode400 into any IBM i application. You can print interactively/automatically, utilizing a batch mode or create menu options.
CALL Barcode400 from your application and pass a few parameters. Tell us the name of the label you want to print, how many copies, what printer to print to, and pass us variable data you want on the label. Total control, complete automation!
Print batches of labels directly from the IBM i. For instance, label every bin in your warehouse using a location master file. Call our LABELBATCH program and provide the name of the label, a printer, and an IBM i file. Barcode400 will take care of the rest, generating a label(s) for every record in your file.
Menu options let you guide your users to produce the appropriate labels with the correct data. Design your menu options exactly as you wish. Then use our Interactive call statements to execute and print the label formats based on the users input.
Barcode400 supports hundreds of thermal transfer printers as well as HP and compatible models including copiers. We connect the printers to the IBM i using IBM i output queues, and you can use any combination of printers that suit your applications.

Our Optional RFID module provides the functionality to encode RFID tags embedded into your label stock. Barcode400 supports EPC standards GIAI, SGLN, GRAI, SGTIN and SSCC. We also support the US DoD, or create and encode custom data sets.
Barcode400 can generate your labels as PDF documents and save those PDF documents to your network. It can also automatically email the PDF document for you.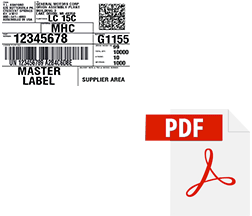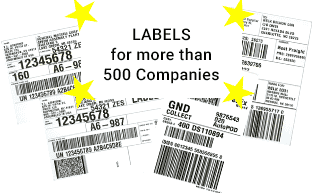 Many of your business partners might require you to design labels to their specifications. In most cases, we have the labels set up already, so you don't have to. We maintain a library of labels for over 500 companies, and we'll share these with you so you don't have to design them!
Kress Corporation Save Thousands each Year by switching to TLAForms and Barcode400
Kress Corp produces forms and labels to run their company, but felt the costs associated with it were "outrageous!" They decided to test both of TL Ashford's products – TLAForms and Barcode400. Not only did the products meet or exceed expectations, but resulted in saving several thousand dollars each year!
Barcode400 pricing is based on the number of printers being used with the software.
The software is not tiered based on CPU size or model.
| | | |
| --- | --- | --- |
| Label Printers Attached to IBM i | Price (USD | Annual Software Maintenance |
| 1-5 Printers | $2,395.00 | $695.00 |
| 1-10 Printers | $2,995.00 | $695.00 |
| Unlimited Printers | $4,495.00 | $695.00 |
| | | |
| --- | --- | --- |
| Optional Features | | |
| Label to PDF | $1,495.00 | $0.00 |
| RFID | $1,495.00 | $0.00 |